Los Cabos Airport
Banking Services
1

Banking services
learn about banking services at the airport

2

Currency exchange
Find currency exchange

3

ATM's
Locate nearby ATMs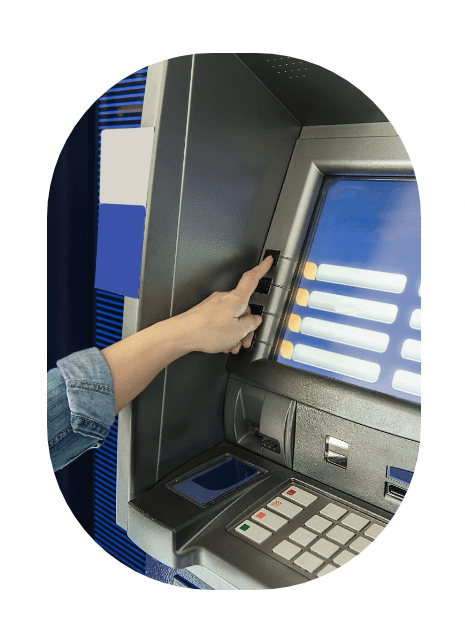 SJD Airport Banking Services
At Los Cabos International Airport, you can find various banking services such as cash withdrawals at ATMs, currency exchange in exchange houses, and bank branches, where you can get advice before making any movement or clarification.
Inside the airport, you will find ATMs located in all terminals. The main ATMs in Los Cabos Airport are Citi Banamex, Banorte, Globo Cambio and Multiva, HSBC, Scotiabank, among others.
Inside Los Cabos Airport, you will only find one bank with customer service, which is HSBC.
You can find bureaux de change such as Globo Cambio in terminal 1 after security or international arrivals, terminal 2 after security, and international arrivals.
Locations, hours, and information of banking services, ATMs, and exchange houses at Los Cabos International Airport:
Banamex ATM
Location: Terminal 3 , Área Mezzanine antes de seguridad

Sunglass Hut
Location: Terminal 1, after security, door 1
Opening: Opening 9:00 – 19:00

MULTIVA
Location: Terminal 1, Llegadas Internacionales

GLOBO CAMBIO
Location: http://www.globocambio.com.mx