Los Cabos Airport
Maps
1

Open 24/7

2

Tour the Airport

3

Welcome to Los Cabos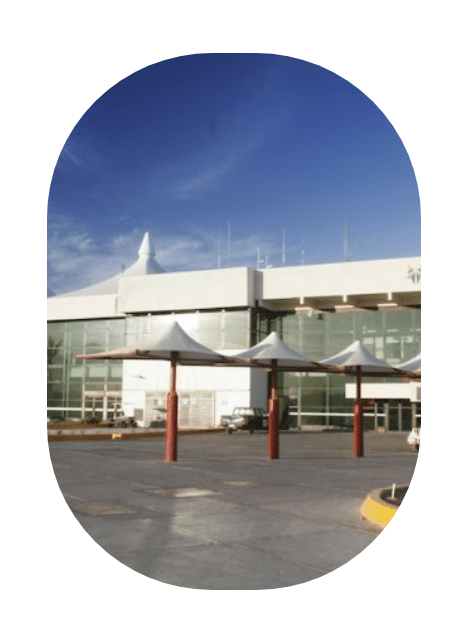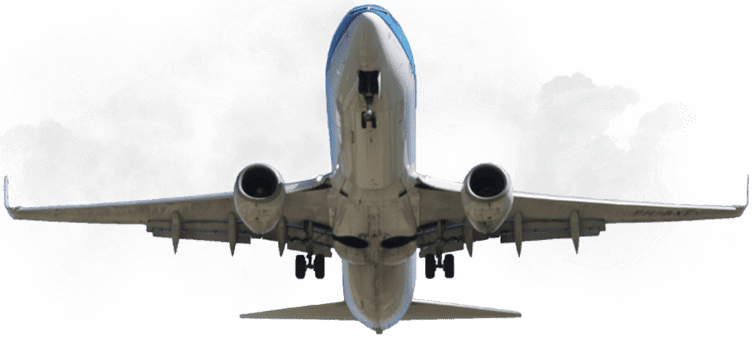 Los Cabos Airport Map (SJD)
Below is the Los Cabos Airport Map (SJD).
Know the entrances and exits of terminals 1 and 2 of Los Cabos Airport (SJD). See where the parking lot is located, the entrances to the terminals as well as the location of the baggage, immigration, boarding and arrival lounges of the Airport on the Map. The Airport has 2 terminals, Terminal 1 being the main terminal for domestic and some international flights and Terminal 2 is the only one for international flights.
It is important to note that Uber service is not available at Los Cabos Airport (SJD) so if you need the service it will have to be outside the Airport property,
Terminal 1
Terminal 1 of Los Cabos Airport (SJD) has 2 exits to pick up passengers so it is important to identify them. One of the exits is located next to the main entrance with awnings. The second one is larger, mainly to receive large groups. Both exits have a foyer for quick access by car or if you need it, there is also a parking lot.
Download the SJD Los Cabos Airport Terminal 1 Arrivals Map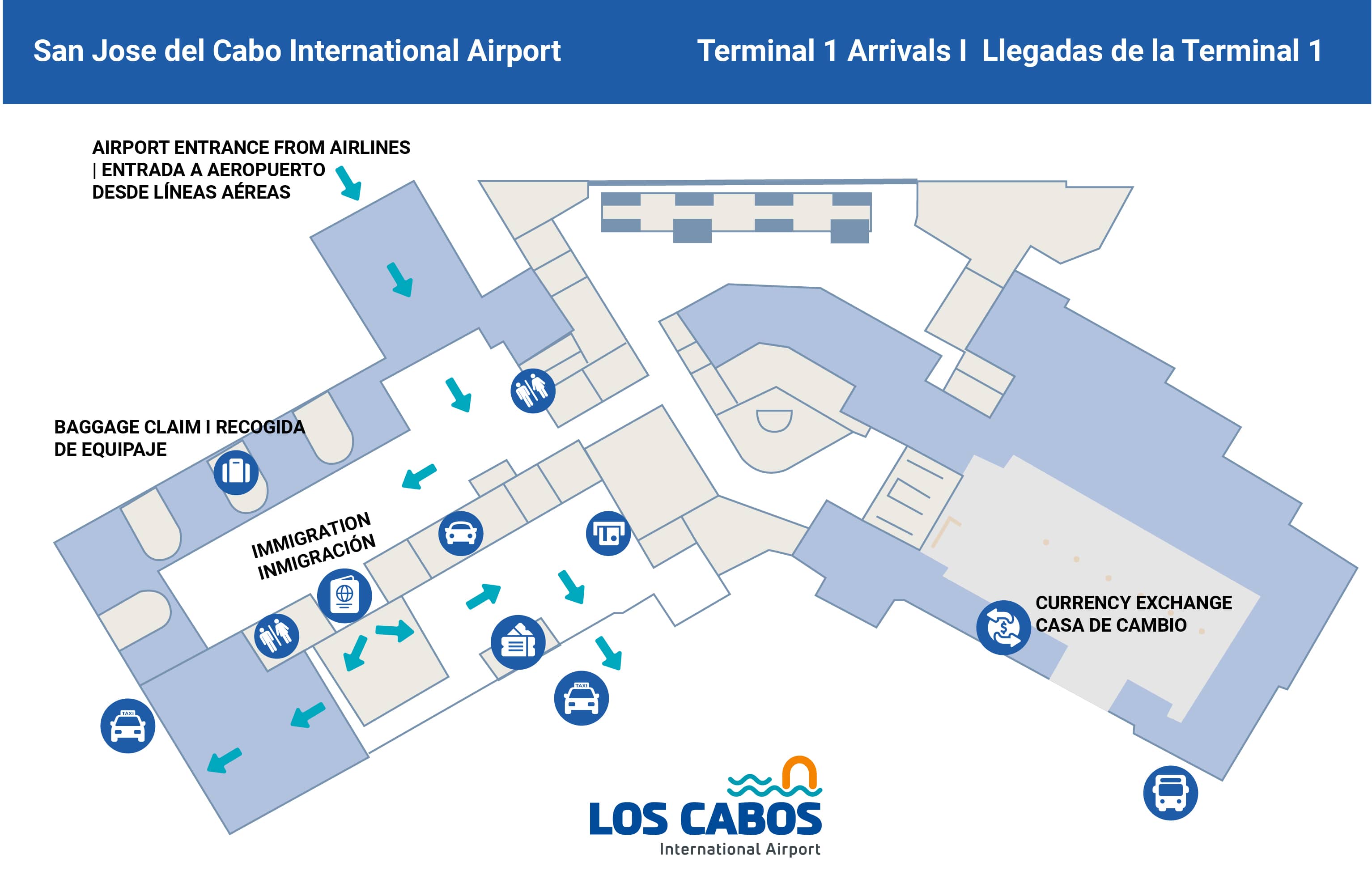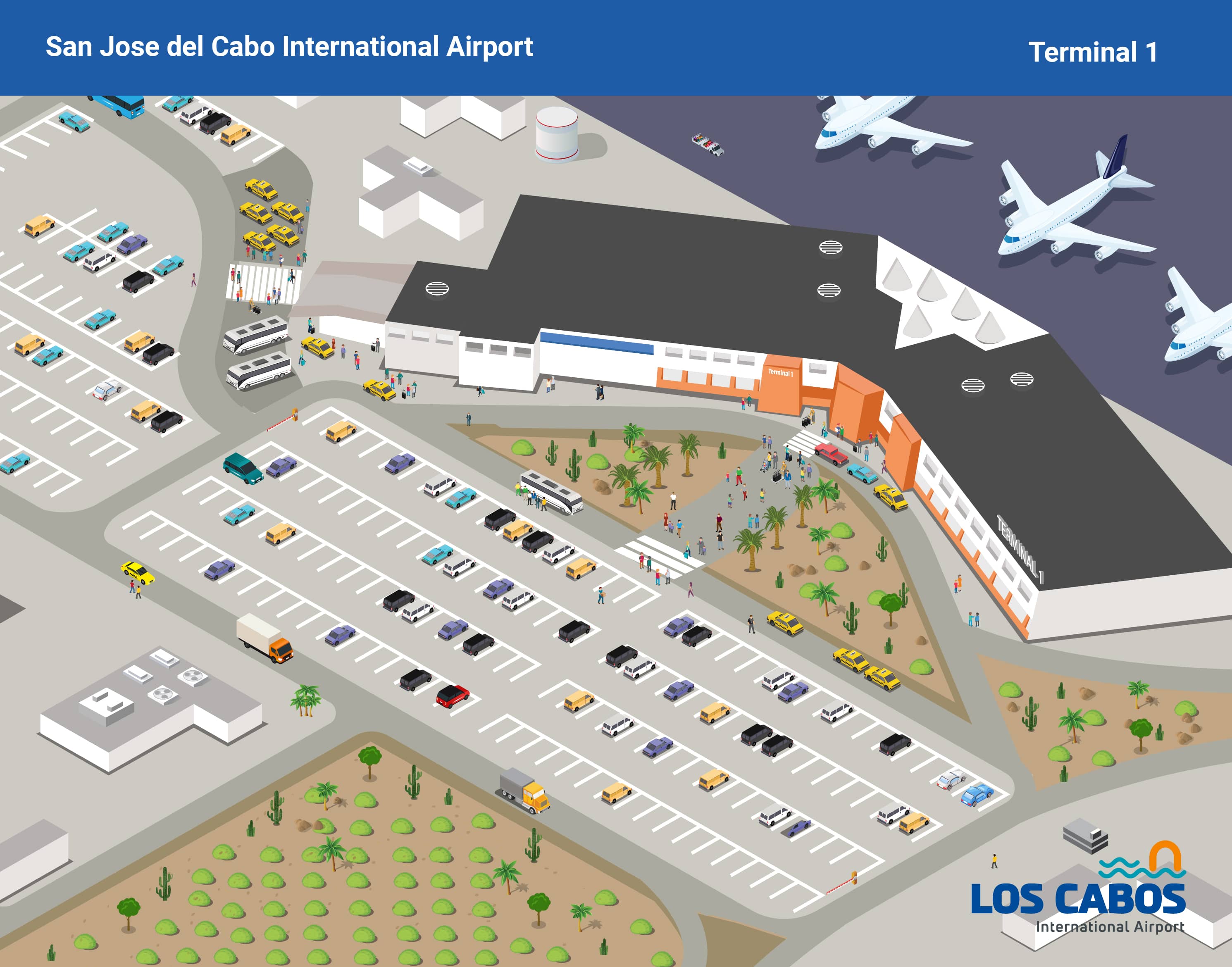 Terminal 2
A little after Terminal 1 and past the traffic control tower and fuel tanks you will find Terminal 2 of Los Cabos Airport (SJD). There is an access ramp for vehicles to pick up visitors as well as parking lots if required.
Download the SJD Los Cabos Airport Terminal 2 Arrivals Map